I have always wished to be a part of a large and diverse research group where I could acquire and employ new competencies in the fields of animal production, nutrition, health, and welfare. The MonoGutHealth project exposed me to the cutting-edge research practices, within a dynamic consortium with a multi-organizational approach replete with partnerships and collaborations with different academic institutes and relevant industries. While working on this project, I have been evolving myself continuously and gaining expertise that indeed could enable me to develop new approaches in the area of environmentally sustainable livestock production. My experience in this program so far is exactly what I expected before joining it and I am excited to see how things unfold in the future. 
My first workplace in Belgium was Gembloux-AgroBiotech (GxABT), which had a friendly ambience and was full of amiable people. Gembloux, where GxABT is based, is a very serene and quiet place that is excellent for scientific work, but it was challenging for me to build a social life there. Once the initial four months were up, the MonoGutHealth project moved to KU Leuven. Then my life became filled with people, weekend hikes, and sports. KU Leuven is a very dynamic workplace and home to people from diverse cultures and ethnicities with different research backgrounds. Although adjusting to a new place was challenging, the department's colleagues were very welcoming and accommodating when I first arrived and they helped me start my PhD nicely and smoothly. 
The first year of my PhD study was phenomenal and jam-packed with training and academic and industrial collaborations. I acquired the skills and knowledge necessary for conducting research in accordance with research ethics and integrity. I worked with the industrial partners of the MonoGutHealth project such as the Vencomatic Group and Vanden Avenna, to gain first-hand practical knowledge about various hatching systems and to use their feed in my research trials, respectively. 
One of the most interesting elements of the MonoGutHealth project is the opportunity to step away from your lab bench, cross paths frequently with PhD students and researchers from the consortium, and get to know new people from the host institutions. This approach of extending my network, exchanging ideas, and comparing my research experiences with others is really fascinating to me.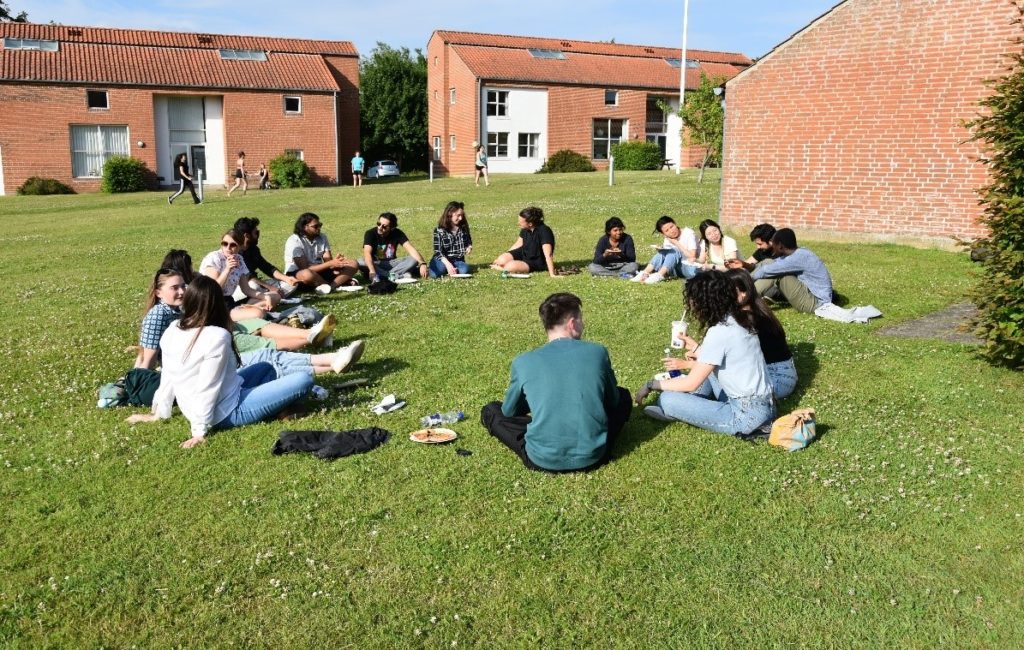 I initially thought pursuing a PhD would be a lot of fun. However, after the first year, I understood that this path was not as smooth as I had anticipated, and one must be capable of dealing with the challenges that would arise. The fun-filled PhD path, along with all its ups and downs, made me optimistic to the point that I now choose to enjoy rather than yell. The basic rule is to always believe in yourself, work diligently, have fun, and make it happen.