Being a Marie Skłodowska Curie fellow is unlike a common PhD study and sets new challenges before us every day. After having spent barely a year at my new place in Denmark, my first secondment took me to Bydgoszcz in Poland, where I spent four months learning new laboratory techniques and being part of a new research environment. Despite my initial uncertainty of moving to a completely new country again after such a short time, I was welcomed warmly and openly, and my Polish colleagues went out of their way to make me feel comfortable and at home immediately.
Even though I had already experienced being new in a foreign country when I moved to Denmark, Poland was a completely new experience. Whereas Danish is similar to German, and I could at least read virtually everything without much practice, the Polish language is entirely different. I could get an impression of how my foreign colleagues must have felt when they moved to new countries to start their PhDs. But since the Polish people are open and helpful, I never felt unwelcome, despite the language barrier. 
The same can be said about the working environment at the Faculty of Animal Breeding and Biology, Politechnika Bydgoska. Everyone was happy to include me in their lab work and share their knowledge. Like this, I got the opportunity to participate in experiments using in-ovoA Latin term to say "inside the egg". It can also mean the embryonic development stage in poultr… injection, learn how to prepare and stain histological samples and assist in qPCR. I even got the opportunity to analyse samples for my own small project to learn new techniques and benefit from a publication at the same time. Furthermore, prospects for further collaboration were developed. It was also great to work more closely with my fellow PhDs from MonoGutHealth and learn about their experiences and work. It made me feel like I am a part of a greater network of support.
At work in the histology

A branch of biology which studies the microscopic anatomy of biological tissues. 

lab
Bydgoszcz is a relatively small city located in the middle of Poland that I had previously never heard of. Even though it is not regarded a major tourist destination, it is a cosy place with a lot of events going on, especially in summer. As I had not spent a longer time in Poland before, I also took the opportunity to visit nearby lakes and the beautiful city of Gdansk, which provided me with a more diverse view of the country.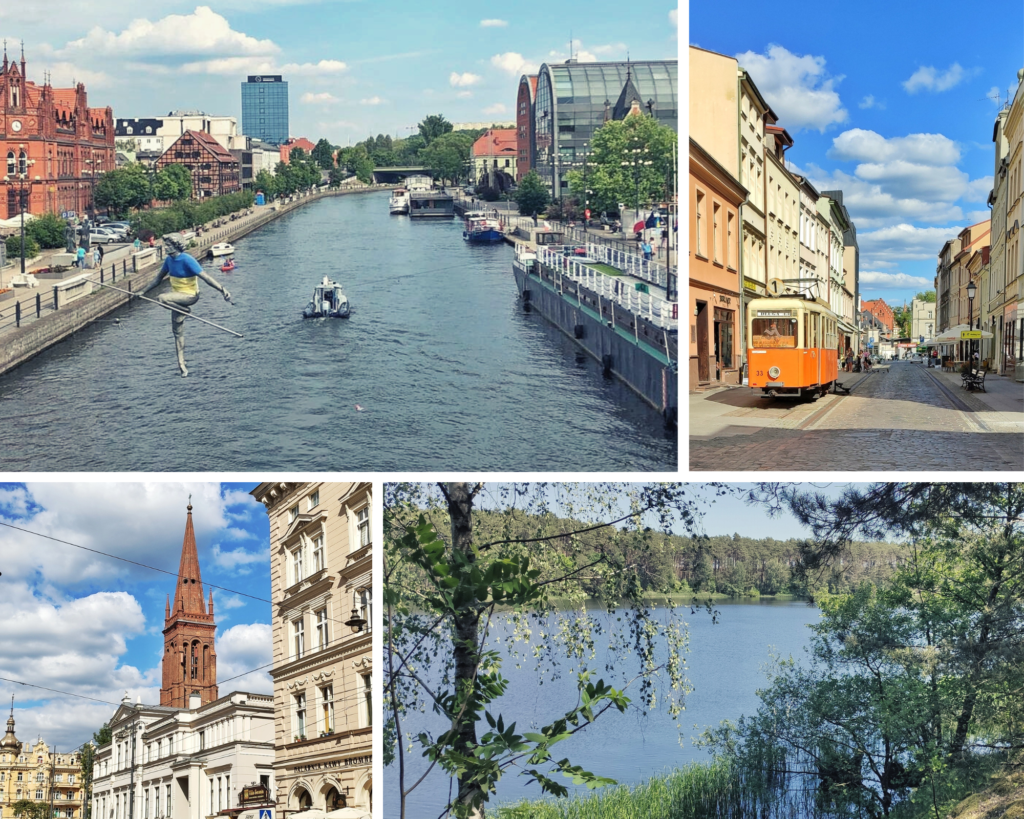 It is inspiring to see how people work here, and even though the differences might be small, e.g. the protocols are similar, the impact can be great and I will for sure adopt some things when I am back in Denmark. At the same time, I also get to appreciate my working place in Denmark, which makes my experience very balanced.
After having spent almost half the time in Poland that I had previously spent in Denmark, I can definitely say it was an enriching experience, and I am happy that MonoGutHealth gave me the opportunity to get out of the comfort zone of the own department to get to know another environment. I am sure I will use the new insights and knowledge I got in Bydgoszcz to progress with my PhD thesis and even after that. It was a special opportunity to improve my scientific network, which will be a huge benefit for me in the future.