Last spring, I moved to Ireland to start my PhD at Teagasc as a part of the MonoGutHealth project. I found out about this project from my master's thesis supervisor. It raised my interest in Marie Skłodowska-Curie actions and how they enable individuals to follow very special doctoral programs. All MSCA actions, including MonoGutHealth, place great emphasis on mobility and training of the PhD students. Therefore, I am grateful to be part of such a unique project and would definitely utilise all the training and networking opportunities provided.
Moving to a different country is challenging, especially during a global pandemic, but Irish people are really friendly and helpful. My host institute Teagasc assisted me with the paperwork, such as a visa and residence permit, which was also really helpful. The Teagasc Pig Development Department has many PhD students who are not just great co-workers but also became good friends. In the last year, we went on many weekend trips together to admire the beautiful landscapes of Ireland.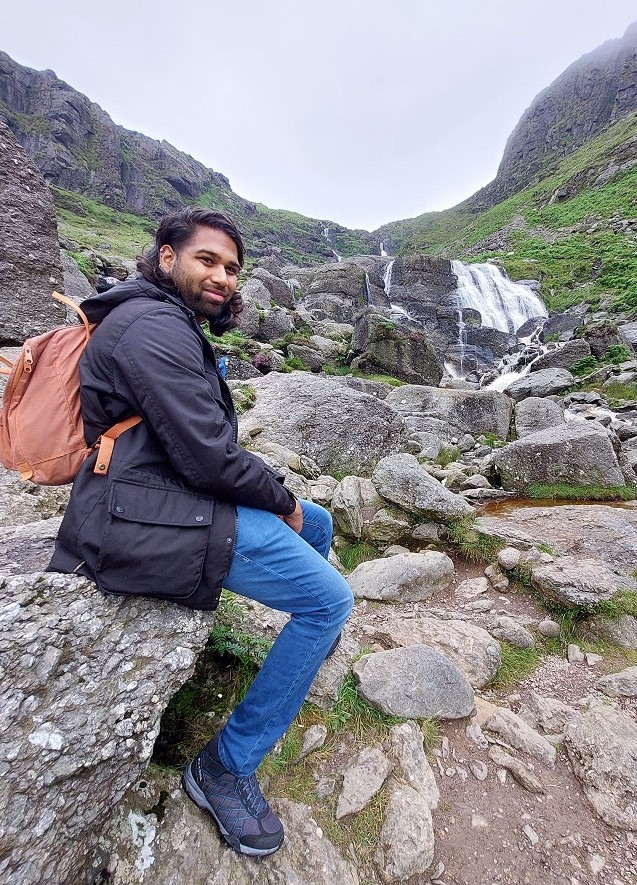 The first year of my PhD has been very eventful. The experimental work is going well and according to plan and I have gained various skills and experience, such as designing and running animal experiments, including carefully drafting ethics applications for the experiments. Along with the other ESRs, I attended two training schools organised by the project and improved my knowledge about monogastric nutrition and gut physiology, and enhanced my communication skills. It was also a great occasion to meet everyone involved in the project in-person, which is something I missed during the pandemic. Moreover, I got the opportunity to contribute to our project's communication strategy by handling the social media posts. During the first training school, Minerva communications had provided us with particularly useful training sessions on how to run social media campaigns after which I took up the responsibility of coordinating the social media posts for our Twitter and LinkedIn accounts.
Another highlight of my first year was definitely the two-week secondment at Kiernan Milling, one of the largest feed mills in Ireland. I had never visited an animal feed manufacturer before and had never worked in a commercial setting, which made the secondment very insightful. I gained knowledge and experience of how animal diets are formulated using raw ingredients and how the quality of the raw materials and the diets is checked using NIRS technology. Overall, it was a great experience and I look forward to the next two-week secondment with them, where I will learn more about milk replacer formulation and explore the commercial aspects like sales and marketing. 
On the whole, it was an amazing first year and I am excited for all the planned activities for the coming years!