After my graduation, I decided to apply for a position as an Early-Stage Researcher in the European Project. I had heard about MSCA Actions from my university. I was interested in the fact that it was not a "classic" PhD program, doing research and writing papers. I wanted to do more, to get the most out of this period of my life.
Being an ESR in the MonoGutHealth project lives up to my expectations – fantastic people to work with, supervisors who encourage you to get the best out of this experience and your future.  In our first training school (here you can see a blog about it) and project meeting, I had the opportunity to meet all the ESRs, supervisors and some partners of the MonoGutHealth project. The three first days of training brushed up on the basics of monogastric nutrition. During the following two days of complementary skills training, we got introduced to how to communicate and disseminate scientific information.  An incredible week, where we shared our background, expertise, and created a real network.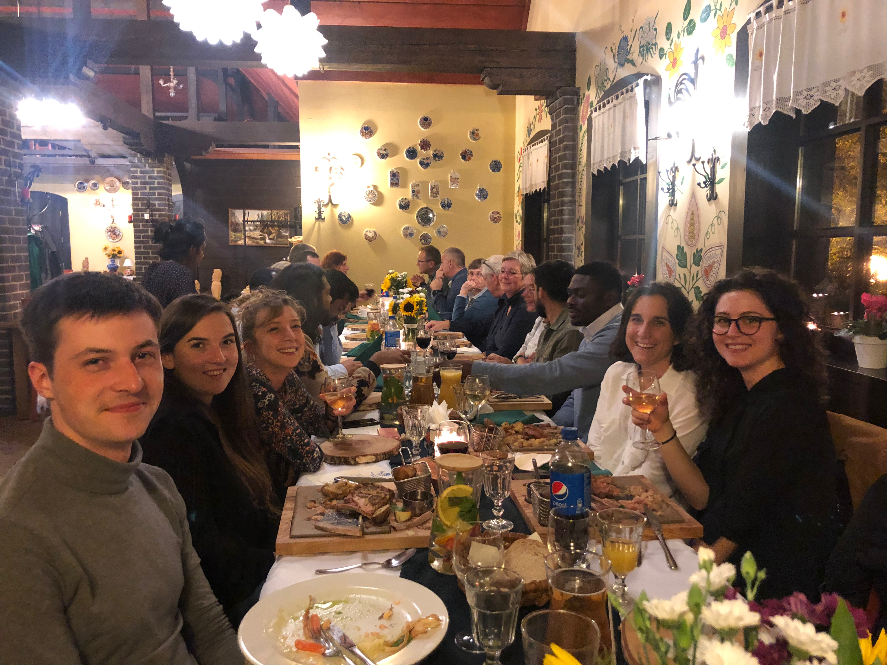 The pandemic is still a challenge for the networks, but it has certainly not been a problem for the  MonoGutHealth Management Team. In different ways, thanks to a good organization, the solution has been found like the last training in February, which took place half online, until in May, when we will have the possibility to complete it in person.  
Another personal challenge to face was definitely moving to a new country, Germany. The excitement of going to live in another country definitely helped me to face some challenges, but sometimes it is hard because you feel out of place to communicate in English. Certainly not as cold as the cliché would have it, Germany is a place full of surprises.  And diversity also leads to a unique personal enrichment, knowing how to communicate not only with words and how to adapt to a new culture. Learning a good German is my challenge now to feel a little more at home in Rostock. In the meanwhile, I've already reached an advanced level in drinking Glühwein. 
This year at FBN (Dummerstorf) was intense and I had the opportunity to improve my laboratory skills and get knowledge on how to use HPLCA technique used to separate, identify and quantify components in a mixture; sample in the liquid (m… (High Performance Liquid ChromatographyA technique used to separate, identify and quantify components in a mixture; sample in the liquid (m…) and GC-MS (Gas Chromatography Mass Spectrometry). In my project I'm also involved in pig experiments in our facility, developing skills in animal handling  and all this is really exciting! 
I can certainly define, therefore, this year as full of novelty and essential for me. I'm ready for the second year.